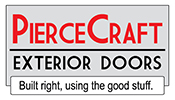 Pierce Window & Door offers a product line that isn't available anywhere else.
All of the exterior doors are built in-house to ensure that only the best parts
are being used to result in a durable, reliable product.
Exterior Doors
View Our Exterior Door Catalog
Decorative Glass
Art glass is a beautiful addition to any home and an expression of your personality and taste. The install team can come straight to your home. If you already have a steel or fiberglass door, ask for an evaluation to see if art glass will be a good fit for your existing door.
Steel & Fiberglass Doors
Both are reliable and durable options. If you like the benefits of steel but prefer the look of wood, then fiberglass might be the solution for you.
Wood Doors
Wooden exterior doors aren't for everyone. The look and feel of a wood door might be worth it for some, but Pierce Window & Door wants those considering wood to understand that a wooden door will be an extremely-high maintenance venture.
Storm Doors
If you like the feel of a breeze through your home without the sound of a fly buzzing, then a storm door might be a good addition for you. Pierce carries a reliable, Missouri brand that's been around since the 1950's.
Sliding Glass Doors
If you love the big, airy, light feel that patio doors brings to a room but you're limited on space, then a sliding glass door might be the right fit for you.
Ask about our polyfiber frames by Plastpro, Inc, that are guaranteed not to rot. Ever. Scott and his team even conducted their own experiment in the shop, and the results are pretty amazing. Even better news: these frames require hardly any maintenance. The only reason you'll ever have to paint it is to match your color theme change.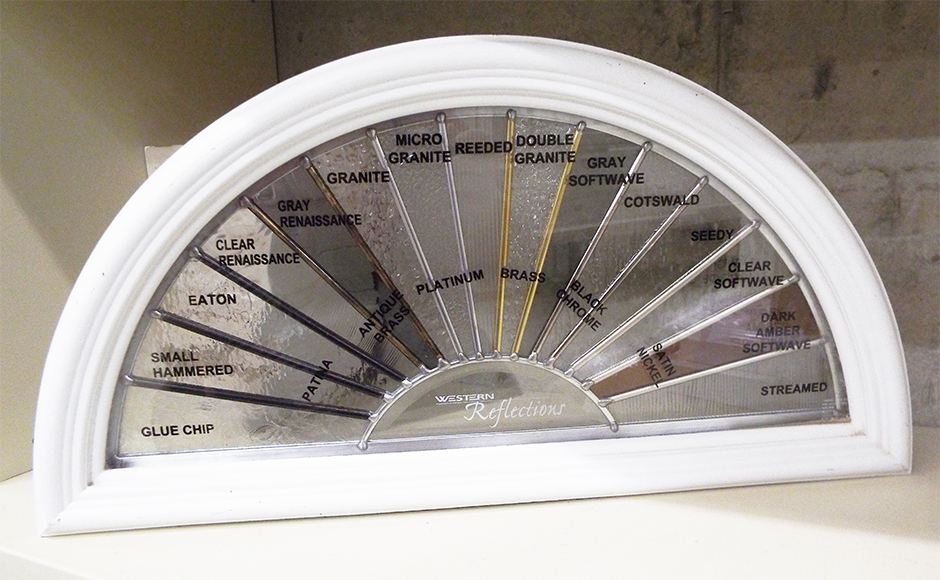 Interior Doors
Glass Doors
These doors make an elegant addition to any home. If you'd like to make a statement in your formal dining room, or if you'd like a bit more privacy in your master suite bathroom, come take a look at some of the beautiful options available.
Moulded Doors
These doors have the look of painted wood with easy maintenance. Ask about moulded doors with sound-deadening cores.
Wood Doors
Wood is a classic. A stained wooden door is beautiful and elegant and versatile enough to fit in any home.
Ask about a specialty paint called Breakthrough! by PPG. This paint is great for trim, frames, shutters, and doors. It's an extremely flexible paint that is very scratch resistant with a hard finish. It's ideal for high-traffic applications like a front door. This paint can be applied to vinyl trim pieces as well.
Acri-Shield is another high-quality paint used for certain applications such as siding. It's ideal for lower traffic areas that need great flexibility. It can even be applied to vinyl.
At Pierce Window & Door, the paint isn't bought from a paint store, a big box store, or anywhere else. They buy directly from the manufacturer to ensure the quality of the paint applied to each product. If you'd like to see the wide variety of colors available, come take a look in the showroom.
Installation is available for every product. If you'd like to know more about installation or any products, email Scott and his team.