Windows are the focus every day of the week at Pierce Window & Door. Knowledge is built from daily experience with the products. If there is a problem with a product, Pierce Window & Door will come to you to fix the issue.
New Construction Windows
Vinyl
In general, vinyl is a 20-year-product that requires very little maintenance. The vinyl framing of the window comes in the color of your choice. 
Wood
In general, wood is a 30-year-product. A wood-framed window is a beautiful addition to any home. The wood can be stained to bring warmth and texture to any room, or painted to match your color scheme. Ask about the national-brand paints used.
Skylights
Only the very best skylights are available at Pierce Window & Door. If a skylight fails, it is an instant problem that could result in costly repairs. Velux brand skylights are the only brand sold here. Velux offers the best guarantee you'll never have to use—that the product will not leak, no matter who installs it.   
Replacement Windows
Vinyl
Wood
Skylights: Many find the plastic skylights installed a couple decades ago are cloudy and unreliable. Come take a look at our glass skylights that are guaranteed to stay dry!
Accessory items
Trim 
High-quality flashing tapes
PVC trims
Shims
Specialized Screws

All of the unique things it takes to install windows can be found here. Also offered is custom services such as bending aluminum to create exterior trim for your windows. Because Pierce wants you to love your new windows no matter who installs them, the expert installers willingly share 30 years of technical knowledge on how to install with those going the DIY route. To keep you from making unexpected trips, the experts also make sure you have all of the accessory items needed for your install.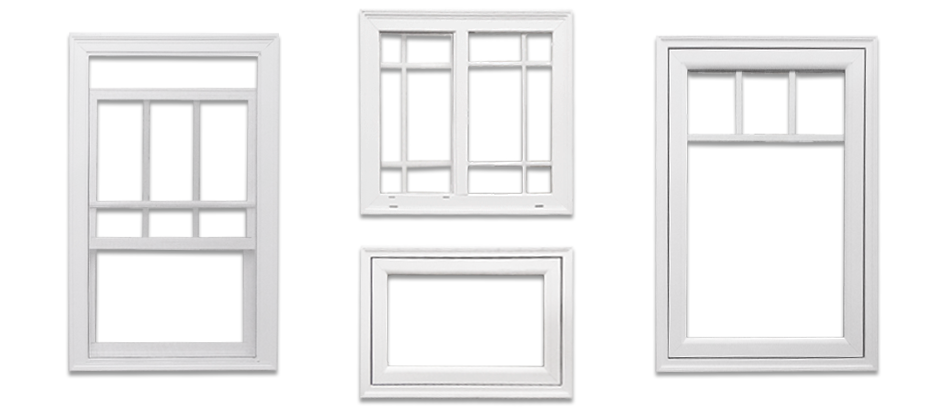 The Next Step
If you'd like to get a quote for your project, please email Scott and his team for an appointment. Scott or Tim will come to you, take measurements, and give you a chance to browse the appropriate options with samples. Or, you can come visit the showroom anytime!